There's no denying the significance of an ideal hat when it comes to outdoor activities. Not only does it protect you from the scorching sun and other elements, but it also serves as a stylish accessory that adds a touch of elegance to your overall look. Tilley hats, widely recognized for their lightweight, breathable design, and superior performance, are the go-to option for anyone in search of the perfect outdoor hat. This blog post will guide you on how to choose the right Tilley hat for your outdoor pursuits, focusing on their innovative design features that set them apart from other hats on the market.
Understanding the Tilley Hat: More Than Just a Hat
Tilley hats aren't just hats. They're a testament to excellent craftsmanship and innovative design that meets the diverse needs of outdoor enthusiasts. Designed in Canada, these hats are lightweight and breathable, making them ideal for various activities, including hiking, camping, fishing, or simply a day out in the sun.
The Tilley hat is a perfect blend of form and function. Its broad brim provides ample shade, protecting your face and neck from harmful UV rays. The secret pocket inside the crown, a signature feature of Tilley hats, offers a clever and secure space to store small essentials. Made from a durable, water-resistant material, Tilley hats are built to withstand any weather condition while maintaining their shape and quality.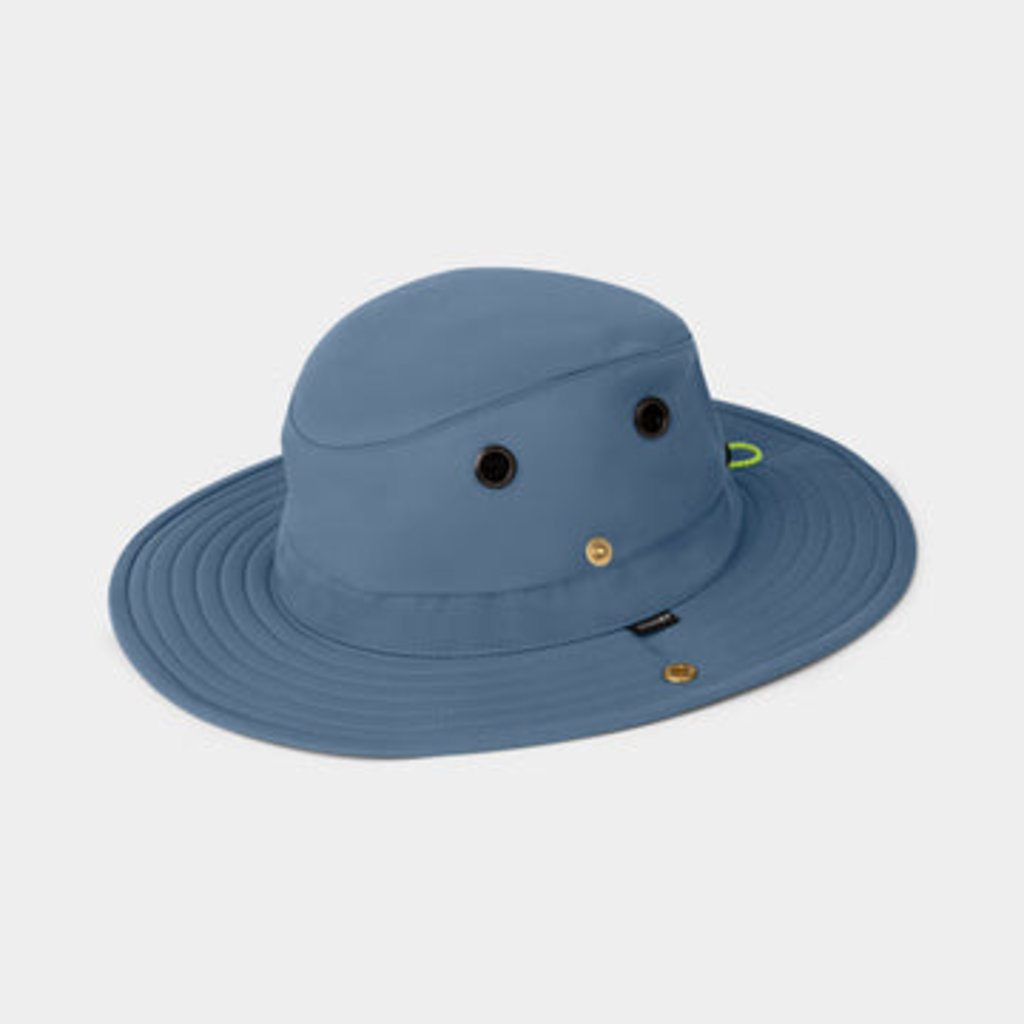 Choosing Your Perfect Tilley Hat: Tips for the Perfect Fit
Finding the perfect Tilley hat requires some thought and consideration. Here are some key points to consider:
Outdoor Activity; the kind of outdoor activity you're planning will significantly influence your choice. For instance, the Tilley LT5B would be excellent for hiking or fishing, offering more sun protection.
Material: Tilley offers hats in various materials, including organic cotton, nylon, hemp, and wool. Your choice should depend on the weather conditions and your comfort preference.
Size: it's essential to get the perfect fit for your Tilley hat. A hat that's too tight can be uncomfortable, while one that's too loose may not stay in place, especially in windy conditions. Tilley hats come in various sizes, and our website provides a detailed guide on how to measure your head size for the perfect fit.
The Sustainability Factor: Tilley Hats for a Green Future
In addition to their performance and design features, Tilley hats also stand out for their commitment to sustainability. The brand values environmental responsibility and designs its hats with sustainable materials and processes. For example, the Tilley Hikers Hat - T4MO  is crafted from sustainable organic cotton blended with flexible spandex. Its unique bonded mesh insert and superior UV protection rating of 50+ ensure your comfort and safety even under the most intense summer sun.
Now that you've discovered the unparalleled features of Tilley hats and the considerations for choosing the perfect one, it's time to experience the difference firsthand. Remember, investing in a Tilley hat means investing in superior comfort, durability, style, and a greener planet. Make your outdoor experiences unforgettable with Tilley hats today!
Check our website or come to our store to browse through an extensive collection of Tilley hats designed for every outdoor adventure.